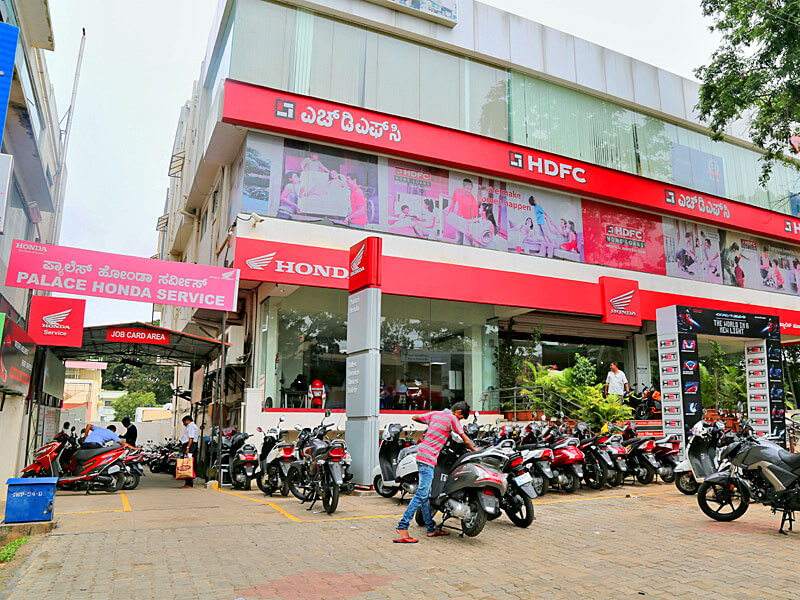 Welcome to Palace Honda, the No.1 motorcycle showroom, offering the best quality service to customers since 17th Jan 2001. We are the first dealer in Mysuru to be ISO certified. As a retailer of Honda motorcycles, we have a network of 5 centres spanning the city. We have been chosen as the best dealer in town for the past three years by Balaji Group of Companies. Our core product Activa has emerged as the best selling two-wheeler for the year 2017.
Our commitment to pollution-free environs goes beyond fuel-efficient vehicles. Honda has started a new chapter of its Environmental Leadership Program, or Green Dealer.As part of the program, we have the technology and tools to reduce the environmental impact of our operations – via reduced energy and water consumption. Thus, we do our best for the planet by being a green dealer.
Best After-Sales
Call us now and speak to our dedicated sales team for getting the best deal. We offer top-notch after-sales service, and our skilled technicians handle all service and repair needs on par with our high standards. Our service centre contains all types of parts and accessories, and if you don't get what you need, we will order it for you.We work in tandem with our motto "Committed to service", and our staff ensure that customers always get what they want.